Dr. Evelyn Woo will officially join us on September 6, 2018.
What is a prosthodontist? A prosthodontist is a dentist who has completed dental school and three additional years of advanced training and education in an ADA (American Dental Association) accredited prosthodontic graduate program. A prosthodontist specializes in treating dental and facial issues caused by missing teeth and various jaw structures.
A prosthodontist is highly trained in cosmetics, implants, crowns, bridges, dentures, temporomandibular disorders (TMJ/TMD) among many other disciplines.
She will be available to see patients on Mondays, Thursdays and Saturdays. We look forward to the opportunity to introduce you to Dr. Woo. We are confident that you will feel just like we do and immediately recognize what a special doctor and person Dr. Woo is.
By Jeffrey H. Markowitz, D.D.S., P.C.
October 6, 2018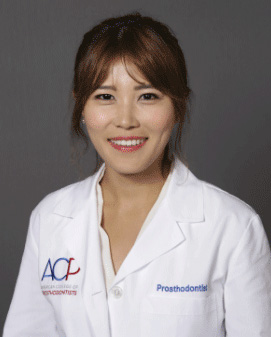 Blog Posts
Follow Us